Our smart, stylish lighting packages will provide a big-time impact at your upcoming event.
We offer a great selection of professional event lighting, whether you've got a small wedding, a large scale corporate event, or anything in between! We've got you covered.
Take a peek inside our Lighting world
"These guys showed up & DELIVERED on our wedding day. We were SO impressed by their professionalism & attention to detail! Every single song that I personally cared to hear, they played...the ceremony was on point, so perfectly timed and the music/sound quality was simply beautiful. During the reception, when they took over for the band...the dance floor remained full because they legit know what they are doing and know how to keep the party going! I must have thanked them 1000 times at the end of the night. So impressed. Would recommend them to anyone in a heartbeat!! THANK YOU!!!"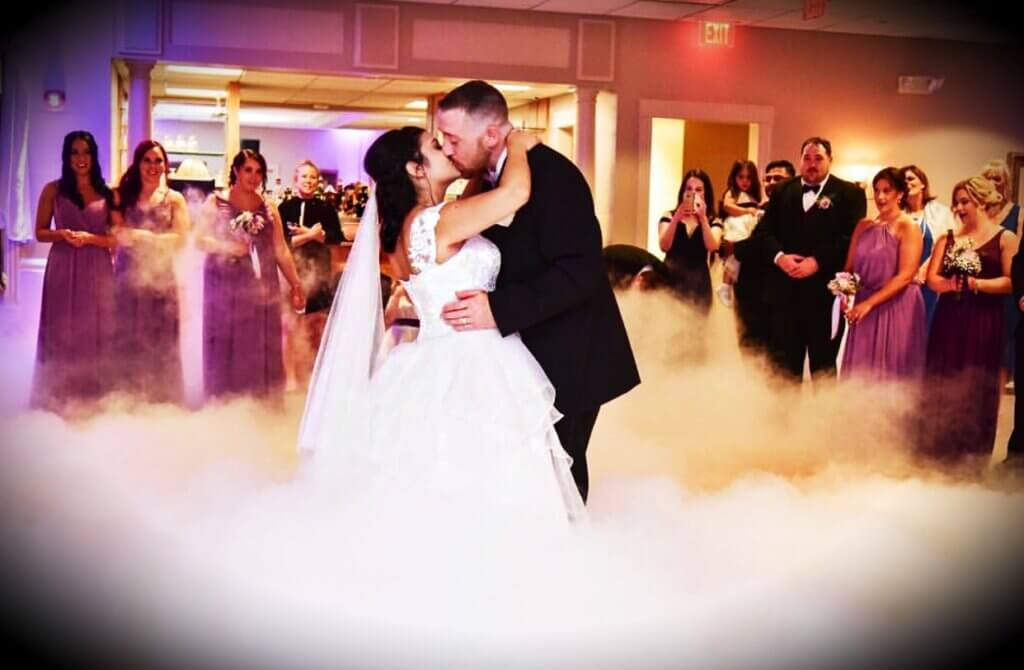 Make your first dance stand out from the rest! Is this a dream or your wedding celebration? Imagine dancing your first dance on a cloud. This effect will fill the dance floor with a cloud of white smoke. It will surround you during your first dance, making your pictures look like you both are dancing on a cloud. 
Don't let that beautiful cake or centerpiece go unnoticed.  Add our battery operated magnetic Pin Spot Lights to enhance the decor.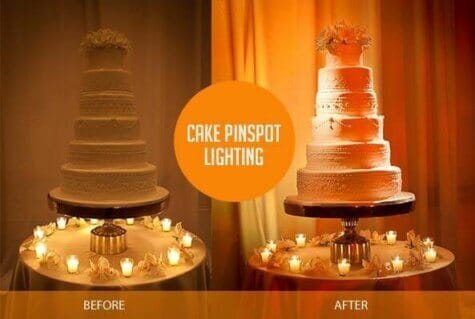 A personalized monogram is a classic way to put the spotlight on the happy couple or the guest of honor at an event. Our customizable gobo templates make it easy to design the perfect gobo for any special occasions.